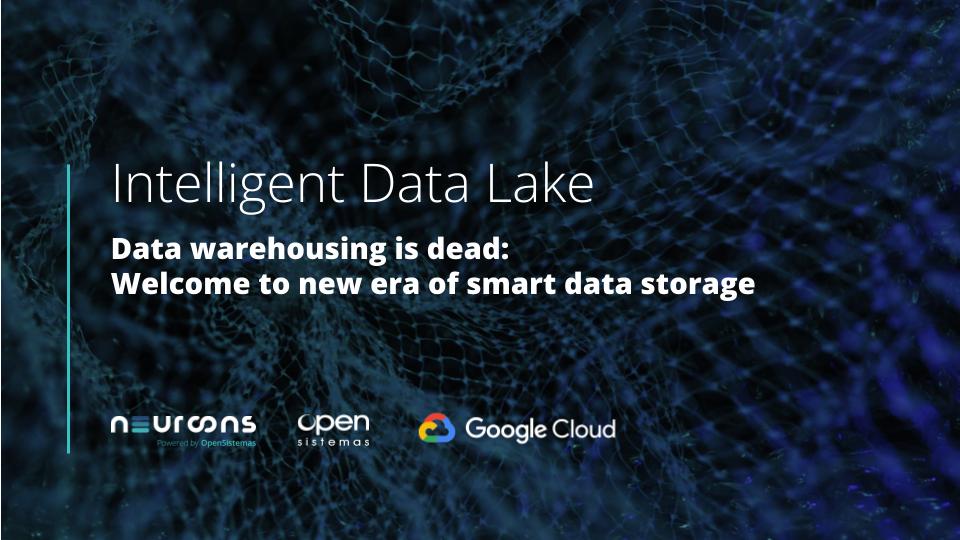 Data warehousing is dead: Welcome to new era of smart data storage
Watch now the recording of our online fireside chat on the cloud storage options available to every SMB's digital transformation.
The expert on the topic Pablo Rey is discussing with Karl Llewellyn the pitfalls, hints and tips to help guide you to the best option for your organisation.
They're talking about:
Warehouse vs. Data Lake
On Premise vs. Cloud
CAPEX vs. DaaS
What is a Data Lake?
Data lakes solve a growing problem every business faces today: the need for a scalable, low-cost data repository that allows organisations to easily store all types of data from a range of sources, and then analyse that data to make evidence-based business decisions (BI/AI).
If 2022 is the year you want to:
Deploy your first AI
Unleash the power of your data
Accelerate your data modernisationReduce data storage costs
And if you want to once and for all:
Get your Data AI ready
Remove all data silos
Single version of the truth
Regulatory & compliance reporting
Social and AV files not beings stored is a readable manner
Watch it now and discover our solution Intelligent Data Lake in a box solution launched in January 2022. Data modernisation at a price and schedule not matched anywhere in Europe. Enjoy it!