neuroons, powered by OpenSistemas
neuroons is the OpenSistemas branding, for the most innovative projects and services based on Artificial Intelligence, Data, Internet Of Things,  and New User Interaction technologies.
We develop disruptive products and innovative solutions, turning our customers into the cornerstone of this new era of intelligent society.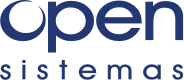 neuroons has recently born as part of OpenSistemas' holding to explore, innovate and create disruptive solutions and products leveraging the newest technologies.
Gain more knowledge about your own company and the changing enviroment, increase revenue, reduce costs, and reinvest in innovation to gain competitive advantage. New technologies make it possible. neuroons makes it possible. Together we can go further.
Born from the open source revolution almost 20 years ago, OpenSistemas is today a well-known technology consulting firm with an international team of experts focused on helping their clients select and implement the technology that is best suited to their current operating needs, budget and long-term growth requirements.
We're passionate about understanding & knowledge
We're fierce defenders of the power of data.

We're made for innovation.
We're delivering the future today.