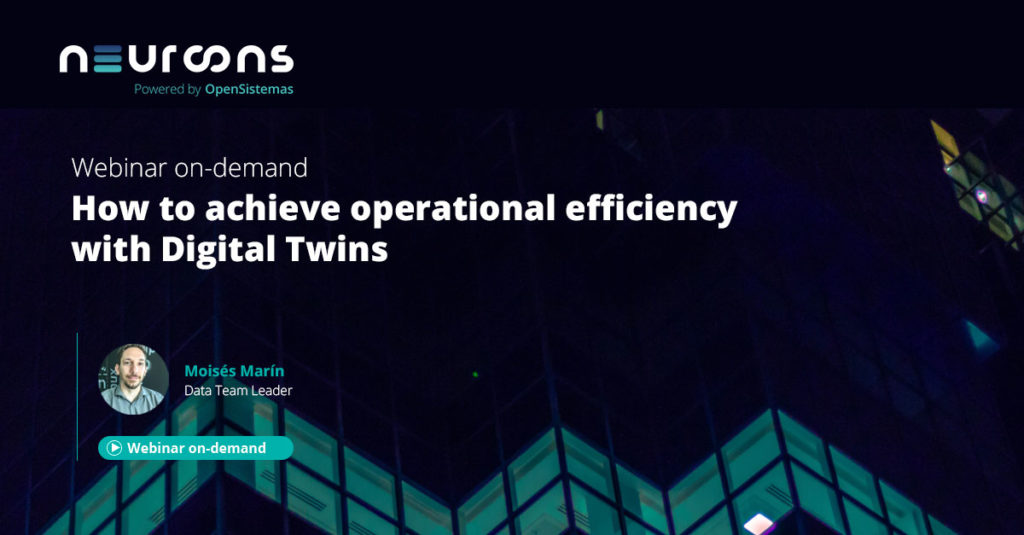 How to achieve operational efficiency with Digital Twins
With IoT technologies we can build digital twins to monitor assets in real time, increase efficiency and make decisions based on extracted, stored and analysed data.
In this webinar we will see how a Digital Twins project can make a difference, what the benefits are for the business and how the project is designed and implemented.
Discover its applications in the industry through several real use cases in this webinar.